Just a reminder to all who want to follow Christ, who want to be disciples. The testimony of the fifty children killed in Nigeria on Pentecost Sunday could not have been clearer. They are martyrs of faith, crowned in heaven, knowing the glory, peace, and joy of being fully in the presence of the Trinity. It is in this slow martyrdom that we fight for our faith until we die, and we can be reunited.

This is what victory looks like. God is beyond death and sin, reaching out and pouring out to win us back from the alternative.
For some reason, American Catholicism has morphed in many arenas into "Winning," where success is not the hungry being fed, sick tended, mourners comforted, dead buried, imprisoned visited, naked clothed, thirsty given to drink, but elected officials who check right frame. It manifests in some of the distortions that have taken place in EWTN and the equating of Catholics with voting with just one political party. (See Slate article). This is perhaps best illustrated by Dr. Jordan Peterson's statement at 10:10 am on June 4th.
Dr. Jordan B. Peterson
@jordanbpeterson
If you are not capable of cruelty, then you are definitely the victim of anyone who is capable.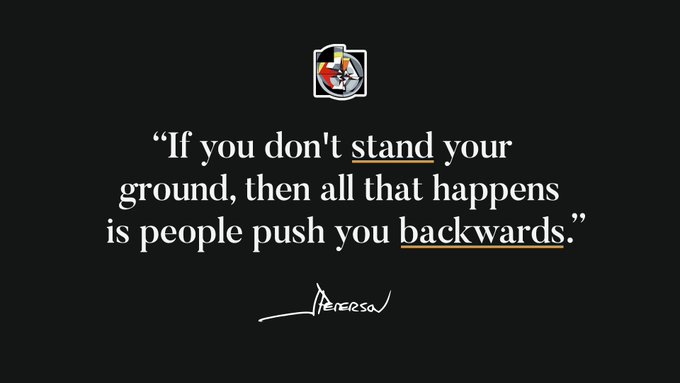 This is not Christian or Catholic, more like the Apostle Peter when Judas and the crowd came to take Jesus away to be arrested, tried and crucified. He cut off a slave's ear for defense. If you're going to fight a crowd, hitting not the man who arrested Jesus, but the servant of the man who arrested Jesus might seem like a stupid thing – but it looks good. However, it is not. no. Jesus said to Peter, "Put your sword away" and healed the slave's ear.
The reality to which we are called involves something braver and more difficult. Our faith requires us to ask for (and hope for) the grace to follow our Lord. Flip the other cheek, stretch out your hands and feet for nails, put a crown of thorns on your head, and pierce sideways. Identify casualties. Do not glorify holding hammers and nails.
We all need God's abundant and continuing grace in our lives, not oxygen. We respond to that grace, and that means being prepared to be merciful, even to those who can. Please don't understand that this means that we must seek to be the victim or the abused, it's just that we cannot seek to be the victim or the creator of the abused. We must serve those injured on the side of the road. by the road.
Who are our neighbors? The one we encountered.
How do we do the will of our Heavenly Father? By treating people we meet, no matter where we meet them, with kindness…with kindness, with kindness, as undeserving of what we breathe and breathe from our Heavenly Father every day.
So I hope Dr. Peterson reconsiders his words. I don't know him and I don't know him.
However, I believe that people often say something and then find that they should rethink it – and Twitter as a medium is preserved in internet amber, we think both mundane and profound. It suits brevity and pop, which is almost always less than what the gospel demands of us.
Anyone, anyone, everyone can be cruel. When temptation is either cruel or ready to be cruel, kindness is a response to God's love, God's grace. Fantasy somehow justifies violence in order to glorify dark pleasures in anticipation of malevolent opportunities. It is an inner longing for anger and destruction of others, for power and revenge, and for "winning" and "owning" who one thinks one must overcome. We are not called to dominate each other, but to wash our feet. We should pray that we have the grace to kneel down and start scrubbing.
We are not called to win. We are called to bear witness. We are not required to be prepared for cruelty. We are challenged and called to be kind.